Which stroller should you buy: Joovy Qool vs City Select Stroller? This guide is to compare the two popular strollers in the market today: Joovy Qool Stroller Travel System and Baby Jogger City Select Stroller.
A stroller is an essential item that all new parents should get before the baby is born. The problem is there are so many selections, configurations, and models available. There are single strollers, wagon strollers, travel systems, stroller tricycles…you name it.
In this guide, we will put Joovy Qool vs City Select side by side and COMPARE their key similarities and differences. We will also REVIEW both strollers and give our recommendations on which one you should get.
Our Final Verdict
It has 50 configurations, has adjustable seat height, and features a swivel lock system
It is lightweight, travels well on all grounds, features an adjustable footrest
Why Choose Between Joovy Qool vs Baby Jogger City Select?
There are many popular and established brands for strollers. Besides Joovy and Baby Jogger, there are also UPPAbaby, Chicco, Graco, Thule, etc. So what is so special about Joovy and Baby Jogger?
Joovy is a company that has a strong family-oriented culture and philosophy. Their tagline is "Built for Family, Designed for Life". They aim to design their products based on a family's real needs and make products that can grow with the family rather than filling up the garage eventually. Joovy specializes in many baby products such as toddler tricycles, baby walkers, and even play yards. Many parents like Joovy products because of their thought-through product design.
Baby Jogger was founded in 1984 and their key focus is on strollers and car seats. They have a wide range of stroller selections: jogging strollers, everyday strollers, umbrella strollers, and all-terrain strollers. Many parents love this brand because they are one of the expert stroller designers and manufacturers.
But why these two models: Joovy Qool vs City Select? If you do a quick search on the website for top Joovy and Baby Jogger strollers, you will see that Joovy Qool and City Select are among the top lists and have lots of positive reviews. In the following section, we will compare their pros and cons and show you which one is suitable for you.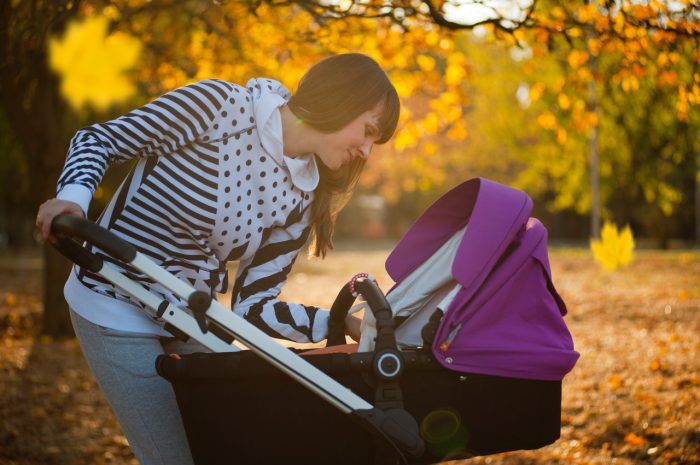 Important Factors to Consider When Comparing Joovy Qool vs City Select
There are many specifications for strollers. When you compare Joovy Qool vs City Select, here are the most important factors to keep in mind
Comparison of Joovy Qool vs City Select
Now that we know how to evaluate a stroller, let's take a look at the key similarities and differences between Joovy Qool vs City Select.
1. Stroller Configuration Options
Similarities: Both Joovy Qool and City Select offer multiple configurations so that the strollers can be used for one, two, or three babies or kids. Joovy Qool and City Select both are suitable for twins and triplets as well.
Differences: Between Joovy Qool vs City Select, Joovy Qool is hands-down the most customizable one. It comes with four configurations out of the box: parent-facing seat high rear, parent-facing seat middle rear, forward-facing seat high forward, and forward-facing seat middle forward. In addition, you can customize Joovy Qool in another 50 different ways by adding a car seat, a bassinet, a bench seat, adjusting the seat height and seat direction. You can find the complete list of 50 configurations here.
Baby Jogger City Select works in a different way. Unlike Joovy Qool that you buy the main stroller and personalize it later, Baby Jogger City Select offers 4 main configurations: Single, Double, Stroller with Deluxe Pram, and Travel System. Each of these four models can be configured in multiple ways. For example, the double stroller can be adjusted in 16 ways.
2. Safety
Similarities: Both Joovy Qool vs City Select strollers are equipped with a 5-point harness, an extendable sun canopy that is water-resistant and has a mesh peek-through window. Additionally, they both feature a front-wheel suspension.
Differences: When it comes to safety, both Joovy Qool and City Select strollers are solid models that have gone through vigorous testing. However, below are some key differences:
The weight limit of Joovy Qool is 55 pounds whereas the weight limit for Baby jogger is 45 pounds. So if you intend to use the stroller for multiple babies, toddlers, and kids, then Joovy Qool will be a better option.
Joovy Qool features a swivel lock mechanism so that the stroller will go straight without shifting to other directions. This is super useful when you push the stroller with a single hand.
Additionally, City Select features a hand-operated parking brake so that you can park much faster because you don't need to look down to search for the lock on the wheel.
3. Comfort
Similarities: Both Joovy Qool and City Select feature padded seats, padded safety straps, a handlebar for babies to hold onto, and the seat for both models can recline for napping.
Differences: The key difference in terms of comfort between Joovy Qool vs City Select is the seat.
The seat on the Joovy Qool stroller can recline completely to a flat position. The included seat is suitable for children 3 months and up. If you intend to use the stroller for a newborn, you need to purchase a car seat adapter so that you can install the car seat on the stroller to let your infant safely nap. Another point to be noted is that the seat location of Joovy Qool can be adjusted.
City Select stroller also offers multiple recline positions and you can recline two seats almost flat so that two babies can nap at the same time.
However, unlike Joovy Qool where the footrest has a fixed angle and cannot be adjusted, City Select features a multi-position footwell so that your child can rest his legs in different ways.
4. Wheels
Similarities: Both Joovy Qool and City Select feature four wheels and a brake system.
Differences: Joovy Qool features EVA/Plastic Negver-flat rubber tires. The rear wheels on City Select are 12 inches large and the front ones are 8 inches. The rear wheels on City Select feature forever-air rear tires that can travel smoothly on all types of terrains including bumpy and stony roads. Therefore, City Select can give your baby a smoother ride on uneven surfaces.
5. Accessories
Similarities: Both Joovy Qool and City Select have the option to add extra accessories such as storage organizers, cup holders, bench seats, food trays for the baby, and car seat adapters.
6. Color Options
Differences: Joovy Qool comes with two color options: Black Melange and Grey Melange. Baby Jogger City Select has more color options: Get, Lagoon, Moonlight, Paloma, and Slate, and more on the official website.
7. Portability
Similarities: Both Joovy Qool and City Select are foldable and should fit in the trunk of a sedan (of course depending on how much other stuff you have in the car).
Differences: The specifications of Joovy Qool vs City Select are slightly different and you can see the details below:
Stroller weight: The base model of the Joovy Qool stroller weighs 30.6 pounds. City Select stroller has four models and the weight is different. City Select Single weighs 28 pounds and the Stroller and Deluxe Pram weighs 51.9 pounds. In general, City Select is comparatively more lightweight than Joovy Qool.
Stroller size: The open (unfolded) dimensions for Joovy Qool is 39.96" L x 24.80" W x 40.16" H and for City Select is 43.5″ x 25.75″ x 38.5″. The folded dimensions for Joovy Qool is 37.01" L x 24.80" W x 17.72" H and for City Select is 12.5″ x 25.75″ x 32.75″. As you can see, City Select is much smaller and space-saving than Joovy Qool when folded.
7. Pricing
Differences: The price of Joovy Qool Stroller is different depending on what color you select. The cheaper option is the Grey Melange and it costs about $400. The black one costs about $30 more.
The price of City Select Single model is also about $400. You need to pay more if you want other configurations. For example, the Travel System costs $600.
If you plan to use the stroller for a newborn, a travel system can save you the trouble of buying an adapter and having to install it every time. However, that also means you will be stuck with the City Select car seat.
Which One Is the Best: Joovy Qool vs City Select ?
From a feature's standpoint, we recommend Joovy Qool over City Select. Why? Because Joovy is more customizable and can be catered to your own needs. Plus in terms of pricing, it is comparable to City Select. Choosing Joovy Qool saves you the trouble of having to decide on all features and configurations upfront because you can always add extra components later.
So who should consider Baby Jogger City Select instead? Parents who know what they are looking for and don't want to trouble or spend time putting together a custom stroller. Because choosing City Select is simple, straight-forward, and is almost a one-time effort. Additionally, outdoorsy parents who take the baby stroller to parks, hiking trails, and unpaved areas should consider City Select because of its easy parking system and all-terrain tires.
Product Reviews
---
As a leading brand for baby gear, Joovy is known for its trendy design and premium quality. Joovy Qool Stroller is another exceptional product that has gained many moms' hearts.
One of the most apparent advantages of Joovy Qool is that the seat has three levels. With this feature, you have the flexibility to place your baby on the top level when she is little because you can keep a closer eye on her. Once your child grows into a toddler and is ready to explore her surroundings, you can place her on the lower level so that she will have a better view.
Another great feature of Joovy Qool is its flexibility. You don't need to buy an all-in-one solution if you are not ready. Instead, you just get the base unit and then add other items such as the car seat, bassinet, and bench seat on demand.
There are some other notable features useful for parents. For example, Joovy Qool sports a swivel lock to keep the wheels straight during jogging, the canopy is extendable to provide full coverage, the storage basket is huge and can fit 25 pounds. Additionally, the seat can recline to four different positions so that your child can stay comfortable on different occasions.
Who Is It for?
Joovy Qool Stroller is the best overall stroller and is a more flexible model comparing to City Select. It is for parents who need the flexibility to customize the stroller to their personal needs.
Production Specifications
Dimension: 40″ x 25″ x 40 "
Weight: 30.6 lbs
Maximum weight: 55 lbs
Foldable: Yes
Color: Black and Grey
---
Baby Jogger City Select is another great stroller option that comes with some unique features that Joovy Qool lacks.
For example, City Select features a parking mechanism that allows you to lock the stroller using one hand. This is useful when you have multiple kids because you won't lose sight of your children while looking down to search for the foot lock.
Another key difference that makes City Select an ideal option is the tires. Rather than regular rubber tires, City Select sports all-terrain wheels that are filled with forever-air. This is useful for outdoorsy parents who regularly use the stroller on uneven grounds such as pebble roads, unpaved roads, or hiking trails. We wouldn't recommend that you use Joovy Qool stroller on such terrains frequently.
Another benefit that many parents enjoy is how compact City Select is. To fold this stroller, you only need to lift the side and City Select will fold itself. Comparing to Joovy Qool that is bulkier and more heavy-weight, City Select is definitely easier to travel with.
The key consideration for City Select, however, is the weight limit. If your bigger kids also ride on the stroller from time to time, you may want to make sure the combined weight (along with your belongings) doesn't exceed 45 pounds.
Who Is This For?
Baby Jogger City Select is a better stroller for tough terrains and outdoor activities.
Production Specifications
Dimension: 25.75″ x 28″ x 38.5″
Weight: 30.6 lbs
Maximum weight: 45 lbs
Foldable: Yes
Color: 5 color options
FAQs About Joovy Qool vs City Select
Is the Footrest on Joovy Qool Adjustable?
Unfortunately the footrest on Joovy Qool is not adjustable. Though you do have the option to recline the seat, the angle of the footrest is fixed and cannot be rotated like many other strollers, including City Select. This is one of the biggest appointment for parents who love Joovy Qool.
Are Joovy Qool and City Select Good for Newborns?
Both Joovy Qool and City Select strollers are not meant for newborns. If you only purchase the stroller, then neither Joovy Qool nor City Select stroller is suitable for newborn babies as they are not tested for newborns.
The best option is to get a car seat adapter and place the car seat on the stroller. You can also consider getting the City Select Travel System that comes with a compatible car seat so that you can use it for newborn babies.
Final Words
After a comprehensive comparison between Joovy Qool vs City Select, it is quite clear that they are both solid options but are targeting parents of different needs. Our final conclusion is that Joovy Qool is overall the better choice between the two because it's versatile, easy to use, and customizable. However, City Select is a better option for uneven grounds because it travels better on all types of terrains, has an adjustable footrest, and features a hand-operated brake.
Cecilia Yeung is a successful entrepreneur and product researcher. She has a background in psychology and children's education. As a working mother of two, she loves to write about children's education and development.